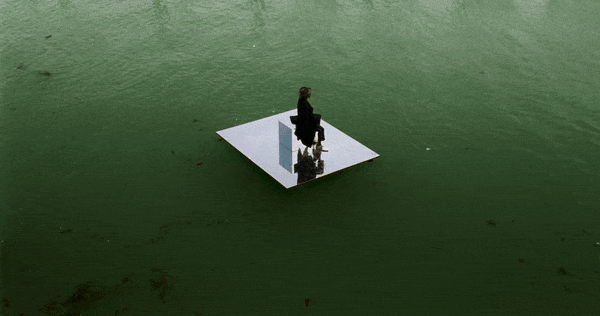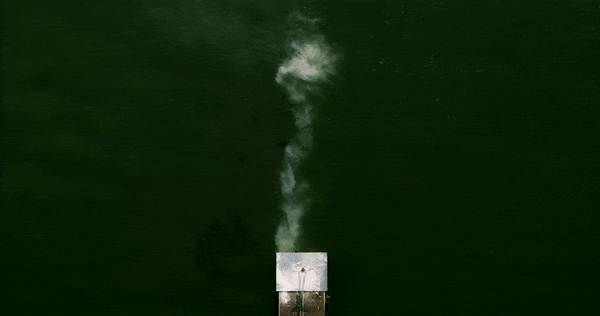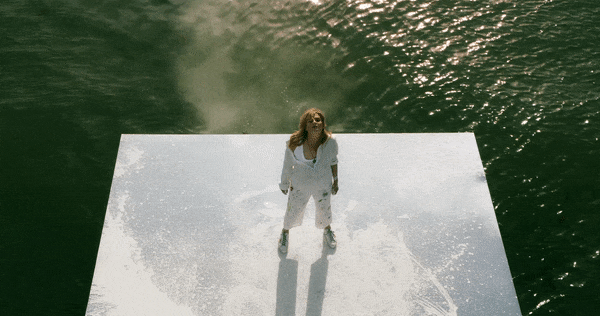 GOLDEN GOOSE DELUXE BRAND
presents
VITA A VENEZIA
a 35mm film by Luca Finotti
Venice-based fashion house GGDB presents Vita A Venezia, a brand film directed by Luca Finotti featuring Emmanuelle Seigner, Paris Jackson, Roberto Rossellini, Jenke Tailly, and Luka Isaac.

As the title suggests, the brand celebrates its Venetian bond with a declaration of love to the city, translated onto 35mm and Vhs rolls by Finotti and Golden Lion's winner director of photography André Turpin.

The five characters, whose outstanding identities blend with the Venice scenario, represent the brand's own idea of the living in Venice: emotional intersections, performing arts, logistic struggles, and glimpses of a usually unseen Venice beauty.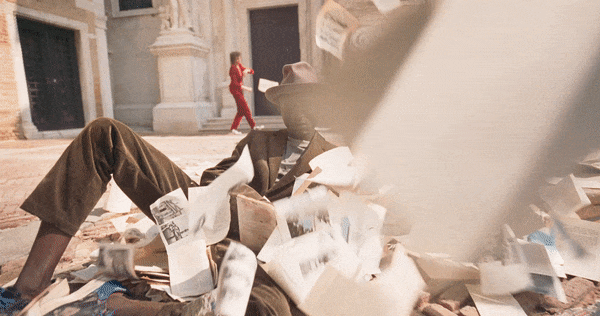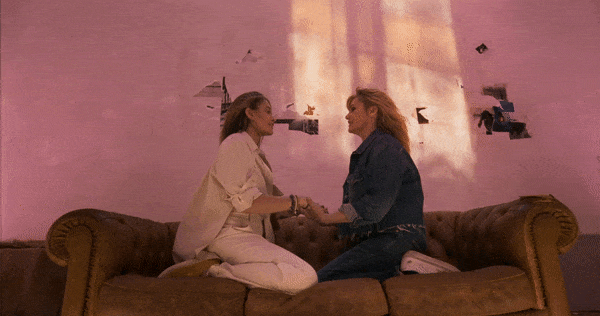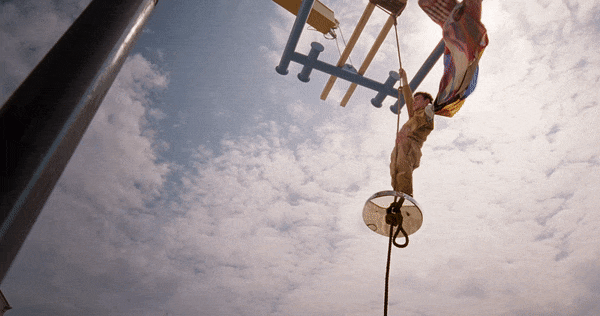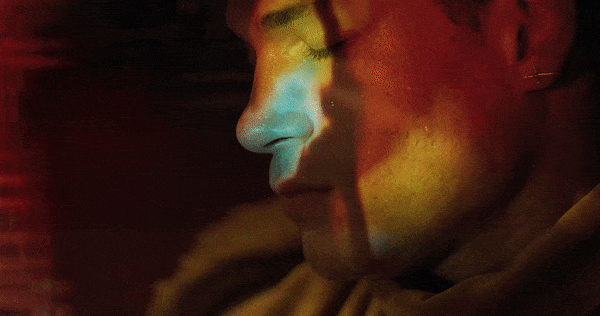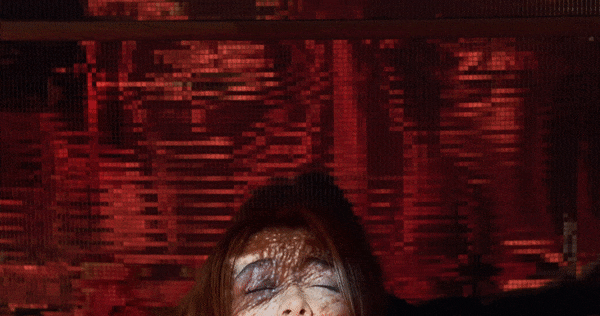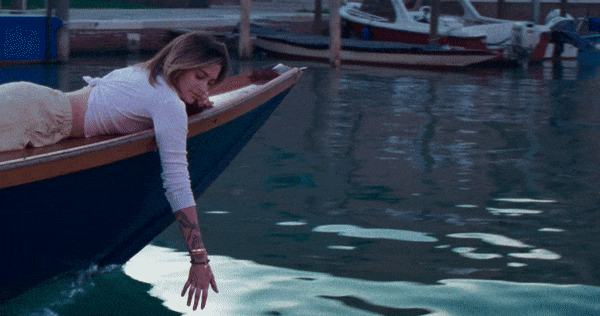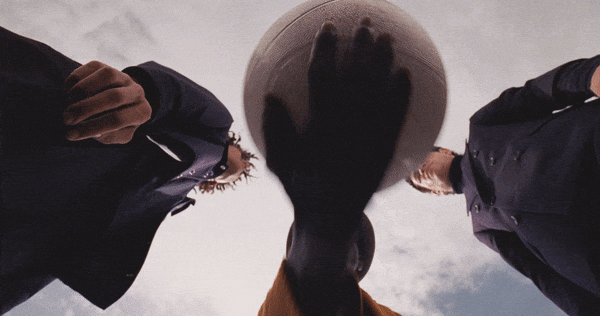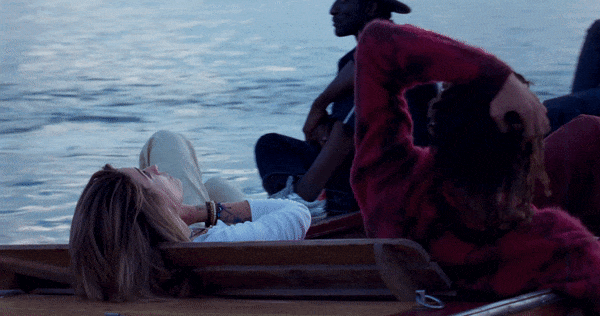 Client: Golden Goose Deluxe Brand

Director: Luca Finotti
Agent: Steven Pranica (CxA)
Art Director: Mauro Simionato
D.O.P: André Turpin
Arts: New York Sunshine
Stylist: Charlotte Collet

Starring:
Paris Jackson
Roberto Rossellini
Luka Isaac
Jenke Ahmed Tailly
with Emmanuelle Seigner

1st AD: Francesca Romana Polic
2nd AD: Ivan Furlan
Second Unit Dvcam: AJ Greene, Lorenzo Formicola & Niccolo Di Guida
Special Thanks to Alessandro Ubaldi x Vintage DVcam
Film Editor: Federica Intelisano
Film Colorist: Jerome Coultier / Mels Studio
Director's Assistant: Ali Kiblawi

Production:
Executive Producers: Steven Pranica & Michael Scheideler
CxA Producers: Sarah Daily & Anna Magripilis
Producer: Guido Salsilli
Line Producer: Matteo Vallecoccia (Emma Film)
Production Manager: Daniele Esposito (Emma Film)
Unit Manager: Lorenzo Bottini
Production Coordinator: Anna Offelli
Assist Prod. Coordinator: Camilla Carniello
Testimonial Coordinator: Patrizia Rastelli
Production Assistant: Matteo Schenkel
Photoshooting Producer: Irene Cervasio
Prodcution Trainee: Francesco Achilli
Facilities: Daniele Serio

NYS Art Installations:
Production Company: HI! Productions
Executive Producer: Tommaso Haimann
Producers: Bianca Haimann & Christian Minutoli
Creative Direction: New York Sunshine
Architect: Salvatore Tricomi
Camera Operator: Niccolo Di Guida & Aj Greene

Music:
Oceano By Nicola Zanetti
Avalanche By Monti Marco & Andrea Ragusa
Vita A Venezia By Ivan Kazanskiy

Casting:
Casting Director: Camilla Tisi / To The Moon Studio
Paris Jackson Agent: Alix Gucovsky / WME
Roberto Rossellini Agent: Dounia Benjelloul / Select Model Management
Luka Isaac Agent - Chelsea Price / Kate Moss Agency
Emmanuelle Seigner Agent - Paula Karaiskos / Storm Management

Narration:
Authors: Luca Finotti
Special Thanks to Enrico Sibilla, Federico Forlani & Giuliana Carosella
Narrator: Federica Intelisano
Translator to English: Enrico Sibilla
Translator to Japanese: Stefania Amanti & Tomoko Sakai
Special Thanks To Annamaria Malvolti & Leona Craig Mattioli
Recording Studio: Disctodisc Milano

Stylist Assistant: Pia Thérèse Abbar

Film Crew:
1st AC: Fabio Ciotto
2nd AC / Loader: Giuditta Paolini
2nd AC: Sofia Karakachoff
Steadycam Operator: Nicolas Beaugonin
Drone Operator: Alessandro Bolognesi
Drone Technician: Eulin Lapardhaja
Video Asisstant: Vasco Chioatto
Key Grip: Paolo Tiberti
Grip: Massimo Rinella , Cristiano Galzerano & Tommaso Baratto
Genny Operator: Rudi
Gaffer: Elvis Pasqual
Electricians: Paolo Sartori, Matteo Caocci, Paolo Centoni & Fabio Marcante

Glam:
PJ's Personal Make Up: Jo Baker
PJ's Personal Hair Stylist: Gianandrea
Key Make Up: Anthony Preel
Make Up Assistant #1: Aya Murai
Key Hair: Louis Ghewij
Hair Assistant #1: Romain Duplessy

Prop Master: Mirko Donati
Prop Master Assistant: Fabio Trabuio

LF Studio:
Ali Kiblawi
Ilaria De Lorenzi
Sara Dresti
Ana Ester Sanjur
Giuseppe Tiscari
Damien Kang
Stefano Perotti
Gianluca Fabbricino
Gianluca Padula
Annamaria Malvolti

Cargo Bot Venice: Catil Servizi / Nini
Taxi Boat / Limo Venice: On Secure w/ Lorenzo Salvan
Permit Venice: Vittorio Marchiori
Driver Photo Assistant: Gianluca Crivellini
Driver Rome: Francesco Masello
Driver Milan: Rent Truck & Drive
Boatyard Location Venice: Cantieri Tagliapietra
Church Location Venice: Valorizzazioni Culturali

Developping Lab: Fotocinema Rome

Special Thanks To Venice